News In Brief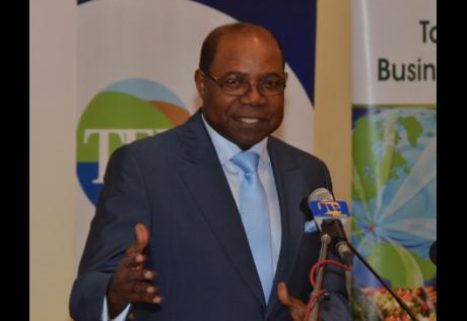 The Gleaner
45 Revenue Agents To Be Trained In Tax Collection
As the Government ramps up its revenue-collection programme, 45 additional agents have commenced training in tax audit and revenue administration.
The postgraduate diploma programme is being offered by the Management Institute for National Development (MIND). Twenty-five officers from Tax Administration Jamaica and 20 from the Jamaica Customs Agency, representing the 29th and 30th cohorts, respectively, will participate in the 13-month-long course.
To date, 606 revenue agents have been trained under the programme, which aims to equip the participants with the requisite knowledge, skills and attitude to apply the tax laws, while providing information and assisting taxpayers to understand and appreciate the benefits of compliance.
Speaking at the opening ceremony for the course, held last Friday at MIND's Old Hope Road campus, the chief executive officer of the entity, Dr Ruby Brown, encouraged the participants to maximise the opportunities that the training presents.
Financial secretary in the Ministry of Finance and the Public Service, Everton McFarlane, implored the participants, as they carry out their work as revenue agents, to take pride in their duties and always remember that they are serving the people of Jamaica.
Cruise Council Given Mandate To Grow Industry
The National Cruise Council has been given the mandate of growing the local cruise shipping industry, to ensure sustainable growth and development of the sector.
The charge was given by Minister of Tourism Edmund Bartlett during a meeting of the council on October 27 at the ministry's New Kingston offices.
Bartlett said the cruise industry is poised for growth with a projected arrival of 1.8 million persons in 2016, up from 1.7 million in 2015.
"If we do that, then we will have four million arrivals for visitors this year, and that will be an all-time record," he said.
The minister emphasised that the sector needs to grow in terms of earnings as well.
"The real Achilles heel for us is that the per capita earning from cruising is abysmally low in relation to our competitors. And that per capita spend has to move from the US$84 that it is now, to US$100, and then we expect that it would get to US$150 by 2020," Bartlett said.