Minister Grange to Address Forum in Support of Women's Day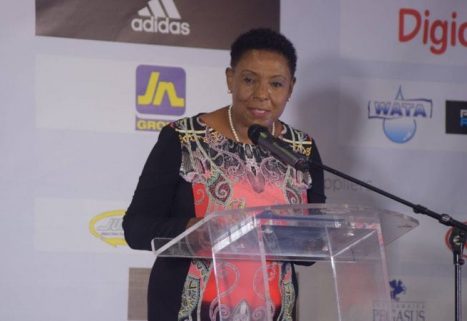 Jamaica Information Service (JIS)
Minister of Culture, Gender, Entertainment and Sport, Hon. Olivia Grange, is scheduled to be the main presenter at a Business Forum in support of International Women's Day, on Wednesday, March 16, at the Knutsford Court Hotel from 9:00 a.m. to 1:00 p.m.
The Management Institute for National Development (MIND), in partnership with the Bureau of Women's Affairs and Cuso International, will host the forum, under the theme: 'Promoting Partnership towards Sustainable Development: Experiences from the Business Sector'.
According to Marketing Manager at MIND, Shawnette Henry, the event supports the Government's mandate to take action to protect the rights of women and girls and to rectify long-standing gender inequality.
Other presenters include: Executive Chairperson of Phase Three Production and Adjunct Senior Lecturer at the University of the West Indies, Dr. Marcia Forbes; Founder, Chairman and Chief Executive Officer of Manpower and Maintenance Services Limited Group of Companies, Mrs. Audrey Hinchcliffe and Founder and Managing Director of Future Services International Limited, Yaneek Page.
Ms. Henry told JIS News that MIND organises and hosts fora designed to stimulate public awareness on issues of national, regional and global importance; and provides an avenue for the exchange of information, which will result in an improved quality of thought and behaviour change among the citizenry.
In addition, she said these fora also provide an excellent and strategic opportunity for leaders in the public sector, private sector, the academic community and civil society, to interface with each other and engage in a dynamic exchange of information, ideas and connections with far-reaching and invaluable outcomes.
International Women's Day 2016 was observed on March 8.