MIND to host human trafficking workshop today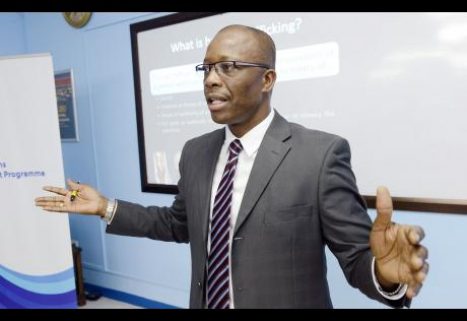 The Jamaica Observer
THE Management Institute for National Development (MIND), in partnership with the United Nations Communications Group and the Ministry of Justice, will today a discussion forum in observance of World Day Against Human Trafficking.

The forum will be held at MIND's Kingston campus on Old Hope Road.

Marketing manager at MIND, Shawnette Henry, said the workshop is in support of a charge from United Nations Secretary General Ban Ki-moon, for every country to join together to overcome the transnational threat of human trafficking by supporting and protecting victims, while pursuing and prosecuting the criminals.

She said the event is also in keeping with MIND's commitment to Vision 2030, which aims to make Jamaica, "the place of choice to live, work, raise families and do business", and more specifically goal number two, which speaks to creating a safe and secure society.

The aim is to "reduce or eradicate human trafficking within our borders," she said.

The UN reports that an estimated 2.5 million people are trapped in modern-day slavery — human trafficking. Jamaica is one of 134 countries and territories worldwide that have criminalised human trafficking in line with the Trafficking in Persons Protocol.