MIND Starts Diploma in Auditing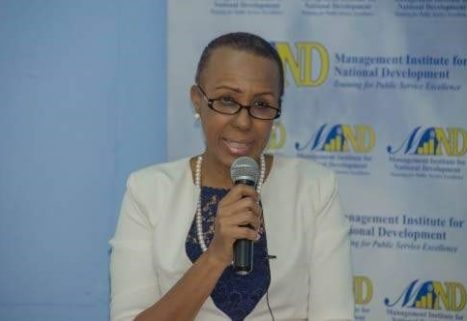 The Jamaica Observer
The Management Institute for National Development (MIND) has launched a Diploma in Auditing programme aimed at enhancing the skills and competencies of auditors in the public and private sectors.

The diploma programme was developed through collaboration with the Internal Audit Directorate of the Ministry of Finance and the Public Service and replaces the auditing techniques programme previously offered by MIND.
State minister in the Ministry of Finance Fayval Williams, speaking at the launch ceremony at MIND's Old Hope Road campus, in Kingston, last week, said the programme is timely, as it is in line with the Government's commitment to be fiscally prudent in the management of the nation's affairs.
"Additionally, public sector transformation is a critical commitment that we have made, so now more than ever we will need auditors who can integrate performance improvement audits into the audit process and make recommendations regarding management, control processes and governance," she said.
Emphasing that auditors are pivotal to good governance, Williams explained that the Diploma in Auditing is indicative of the seriousness with which the ministry deems its role and function.
"It is, therefore, imperative that we equip you with the requisite knowledge, skills and competencies to support the public-sector transformation and the economic growth initiative," she said.
Meanwhile, Auditor General Pamela Munroe-Ellis congratulated MIND and the Ministry of Finance and the Public Service for the programme and for the collaborative approach used to engage stakeholders in the development of the curriculum.
She noted that the diploma programme is particularly relevant as it lends to the effort to strengthen public institutions and support the Government's commitment to achieve the United Nations Sustainable Development Goals, particularly Goal 16, which focuses on building effective, accountable and inclusive institutions at all levels.
The programme aims to improve delivery of auditing services in risk control and governance. This will facilitate an organisation improving its ability to implement and realise specific goals to enhance its credibility, profitability and competitiveness.
It will be delivered by a team of facilitators who are experts in the field of auditing.
Level One includes auditing fundamentals, consisting of four modules; Level Two has three modules; and Level Three is information technology audits, with seven modules.
Some 130 people have, so far, registered for the first cohort of the programme in Kingston, which MIND intends to offer eventually in Montego Bay and Mandeville.