MIND Stages 20th Public Lecture July 19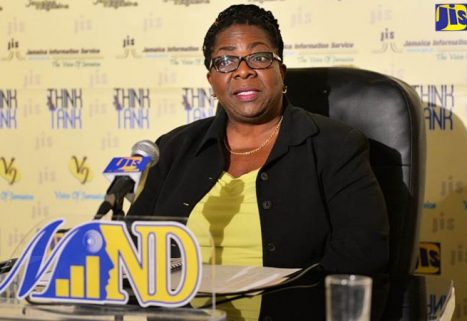 Jamaica Information Service (JIS)
The Management Institute for National Development (MIND) will stage its 20th public lecture on Thursday (July 19) under the theme: 'Let's Talk Productivity… Harder, Smarter or Technology'.
The event will be held at The Knutsford Court Hotel beginning at 6:00 pm, with the Executive Director of Jamaica Productivity Centre, Dr. Charles Douglas, to deliver the lecture.
Director of Business Development and Communication at MIND, Marlene Campbell, said that the annual lecture serves as a vehicle to stimulate public awareness on issues of national, regional and global importance and also provides an excellent and strategic opportunity for persons from diverse backgrounds to connect.
She said that participants will be able to "engage in a dynamic exchange of thoughts and ideas with far-reaching and valuable outcomes".
Mrs. Campbell noted that MIND's core business brings it in direct contact with the public sector and other allied stakeholder groups, and the institute continually seeks out and utilises opportunities to interface directly with the public, which it ultimately serves. MIND is ever conscious of our corporate social responsibility and our mission to serve and satisfy the best interest of all our stakeholders," she said.
This year's topic supports the Vision 2030 national outcome number eight – creating an enabling business environment, and is, therefore, focused on enhancing initiatives to improve labour productivity and the national productivity promotion programme.
Members of the public sector, non-governmental organisations, trade unions, public and private-sector organisations, civil society groups, the academic community, students, principals and the general public are invited to attend.