Learning Framework for Public Sector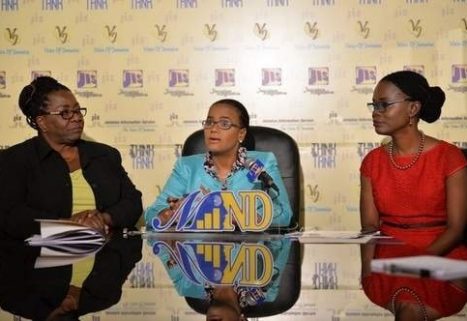 The Jamaica Observer
KINGSTON, Jamaica (JIS) – In an effort to enhance professionalism in the public service, the Management Institute for National Development (MIND) is now implementing a public sector learning framework.
Chief Executive Officer (CEO) at MIND, Dr Ruby Brown, speaking at a recent JIS 'Think Tank', said the new framework has eight pillars, including the establishment of a learning and development policy for the public sector.
Another pillar will deal with the minimum level of training that any public service officer ought to have within any year.
Additionally, she said the framework speaks to professional pathways, ensuring that every job within the public service falls within a particular professional grouping.
The framework will also outline the competencies that public service officers need to have, and highlight the competencies that are needed within the pathway up to the senior level of each professional grouping. She said this will be the competency framework pillar.
"While we know that leadership would be a key competence, given the importance of it for the transformation that is envisaged for the public service, it has been itemised also as a pillar under the framework," Dr Brown said.
Information and communications technology (ICT) is another pillar, as all the other pillars rely on the requisite ICT.
"With the ICT pillar, at any point in time a public officer or his or her manager can see how he or she is progressing in terms of development along a professional pathway using these," she said.
"Based on this pillar also, Government officials will be able to see how many persons we have across the public sector who are trained in a particular area," Dr Brown added.
The CEO emphasised that the framework will anchor and sustain the transformation.
Another pillar of the framework will be Government Learning needs analysis, which is a comprehensive analysis to determine the gaps in knowledge competency within the public service.
The final pillar will be the orientation and reorientation of public sector workers, Dr Brown noted.
This will include new employees to the public service receiving a standard orientation of the public sector; gaining knowledge about Government formation, and reporting relationships. Additionally, existing staff will be reoriented.
The CEO said that implementation should take approximately three years, and that MIND has been working with the Cabinet office; the Ministry of Finance and other key stakeholders for the implementation.