Amazing Dads' Documentary Mini-series Launched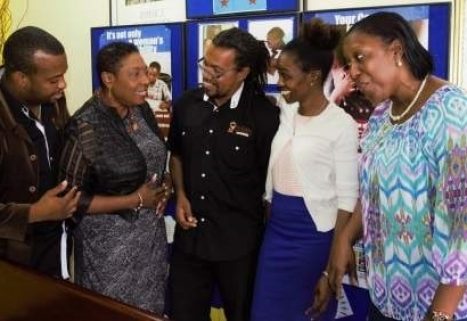 The Jamaica Observer
KINGSTON, Jamaica (JIS) — The Bureau of Gender Affairs in partnership with Men of God Against Violence and Abuse (MoGAVA), AIDS Healthcare Foundation (AHF) and the Management Institute for National Development (MIND), have launched a new mini-series entitled 'Amazing Dads' which aims to promote positive stories about fathers in Jamaica and mobilise men to be productive members of society.
Minister of Culture, Gender, Entertainment and Sport, Olivia Grange, who has portfolio responsibility for the Bureau, attended the launch, which was held at MIND on Old Hope Road in St Andrew on Friday, October 20, during which she recommitted to supporting the initiative.
The concept of Amazing Dads was developed by members of MoGAVA, which is a faith-based organisation that primarily seeks to empower men to become productive citizens.
According to Grange, when the concept of the miniseries was introduced to her by MoGAVA earlier this year, she readily endorsed its development and implementation.
"The Amazing Dads miniseries is a well-needed platform to highlight the positive roles of men, notably, our Jamaican fathers. There are many amazing stories of fathers who have gone above the call of duty for their children and their family's well-being, despite challenging circumstances," she added.
The minister said she is hopeful that positive messages about Jamaican fathers will be broadcast, so that other persons who need motivation to become positive male role models will be inspired.
"These stories are not always highlighted to remind us of how important fathers are, and that good fathers do exist. For this, I commend Reverend Jayson Downer and his creative team for conceptualising the idea of Amazing Dads. I wish to commend the Bureau and their continued support and partnership with men groups such as MoGAVA. I also wish to highlight the partnership of AIDS Healthcare Foundation, which is providing developmental support to this initiative," she said.
Grange noted that some of the goals of Amazing Dads are consistent with those of the special service desk for men that were established in the Bureau of Gender Affairs in April 2016. This followed Cabinet's approval for the name of the Bureau of Women's Affairs to be changed to the Bureau of Gender Affairs.
"It (the desk) serves as a central point to provide sensitisation and awareness on a range of issues affecting men and boys. These include parenting, health, education, the role of men in the elimination of violence against women, among others. It also focuses on policy, research, gender-sensitive training to develop leadership and promote responsible male behaviour and attitudes."
The desk also serves to forge partnerships with men's groups and other key stakeholders to heighten awareness on specific issues faced by men and boys.