27 Public-Sector Management Analysts to Benefit From Training Course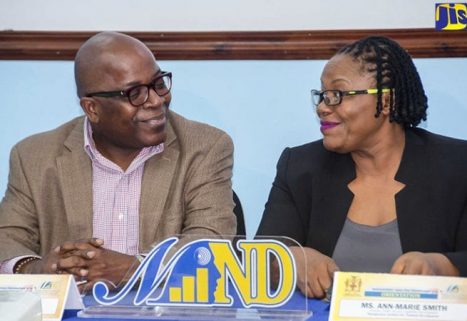 Jamaica Information Service (JIS)
Twenty-seven public-sector management analysts will be trained and certified in their field under a programme offered by the Management Institute for National Development (MIND).
The Management Analysis programme involves partnership with the Strategic Human Resource Management Division of the Ministry of Finance and the Public Service and ultimately seeks to improve the way public service is delivered.
It represents a key pillar of the Public Sector Transformation and Modernisation programme and supports the Government's thrust to strengthen the capacity of human resource management units across the public sector.
This will enable them to operate under the new Strategic Human Resource Management policies and framework.
Participants in the Management Analysis programme, who are drawn primarily from the Ministry of Finance and the Public Service, will receive competencies and technical skills to support organisational design and development, which will directly impact their organisations' efficiency and productivity.
Deputy Financial Secretary in the Strategic Human Resource Management Division of the Finance and the Public Service Ministry, Wayne Jones, told the participants that the training will enable them to "step out there boldly and confidently" to help influence the direction of their organisation.
He was delivering remarks at the orientation and official opening of the programme at MIND, St. Andrew, on March 24.
"As we transform the Jamaican public sector to make it a better-run organisation, we are going to have to rely on the skill sets that you are going to have to hone throughout the months of the course," he said.
"You will have to change the way business is conducted in Government. You are going to play an extremely critical role in that," he added.
Mr. Jones congratulated the individuals selected and encouraged them to enjoy the programme.
Principal Director in the Corporate Management Development Branch in the Ministry, Floyd Corrie, noted that the training will offer "employment for life" as the knowledge gained can be applied to other fields.
He said the programme will also offer participants "an avenue to contribute to national development".
The 16-module programme officially commences on April 3 and will run until November 22.