Mayors, Councillors and Other Municipal Staff to Get Local Governance Training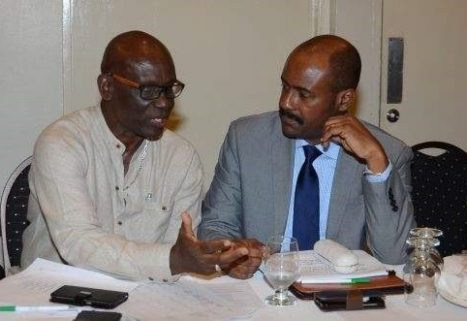 The Jamaica Observer
KINGSTON, Jamaica (JIS) — Mayors, councillors and support staff of the municipal corporations will have the opportunity to access tertiary training in local governance at the Management Institute for National Development (MIND) in Kingston.
Local Government and Community Development Minister, Desmond McKenzie, made the disclosure while addressing the opening session of a two-day regional sensitisation workshop for local government representatives from St Ann, St Mary and Portland at the Jewel Dunn's River Resort in Ocho Rios on Wednesday.
"We have just concluded discussions with MIND to start…a curriculum, which will last for two years that will provide basic training not just for the administrative arm but for elected representatives, who want to gain the knowledge," he said.
He informed that the training, which will cover finance and auditing, among other areas, will start in April.
McKenzie noted that municipal corporations in the eastern end of the island comprising St Thomas, St Catherine, Portmore and the Kingston and St Andrew Municipal Corporation (KSAC) will be the first groups to benefit from the training.
"The first (batch) of persons that will be accepted under this new dispensation will cover the administrators, the Chief Executive Officers, the directors of administration, the directors of finance and other staff within the municipal corporations," he indicated.
McKenzie said that one benefit of the training is that it will allow for upward mobility within the system.
"The purpose of this programme is to put mayors in a position to take one of those (from within) who have the potential and train and mould them in the workings of local governance. Once this is achieved and implemented, local government can hold its head high as they would be on new uncharted grounds," he said.